International Congress of Glaucoma Surgery in Geneva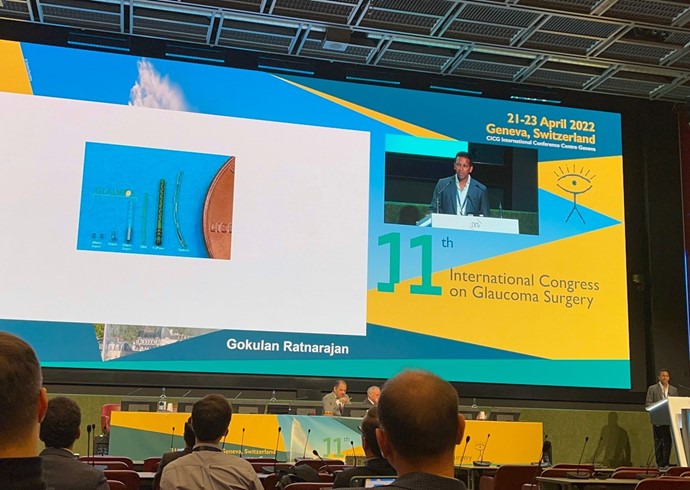 Updates from the International Congress of Glaucoma Surgery in Geneva
Dear Innovation Eye Clinic Followers,
I have just returned from a busy weekend at the bi-annual meeting for International Glaucoma Surgery.  This meeting brings together global leaders from the field of glaucoma and all aspects of glaucoma surgery are discussed. 
I was very encouraged to see how much progress has been made in the field of glaucoma treatment since the last meeting two years ago in London.  In particular the fields of minimally invasive glaucoma surgery continue to show strong evidence of long-term effectiveness and safety.  There is now good five- and seven-year data on some of these minimally invasive glaucoma surgeries.  The evidence also is suggesting that visual fields are preserved better than just using medication alone and the need for further, more invasive glaucoma surgeries, is also significantly reduced.
Most of my talks were focused on improving safety and reducing complications in glaucoma surgery and again I am delighted to say that we are making good progress in these aspects.
I will endeavour to keep sending you updates in glaucoma and cataract care in future newsletters.